Chapter Nine Photos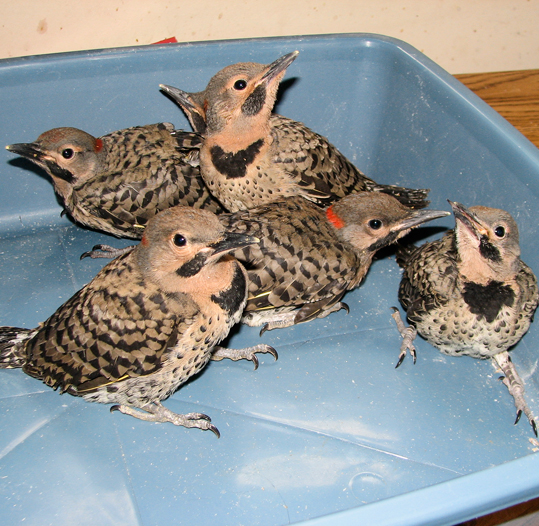 Who doesn't love the old expression, "More fun than a tub full of Flickers"?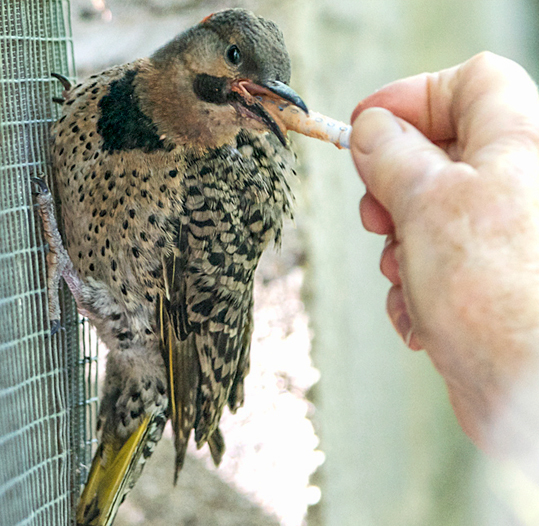 After Linda released the juvenile Northern Flickers, some kept coming back for an easy meal.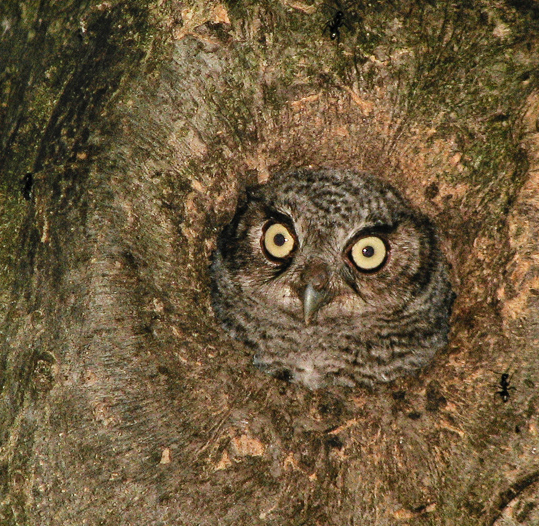 The little face peering out at us from a tree belonged to an Eastern Screech Owl.



Juvenile Red-bellied Woodpecker "Big Boy" followed us from tree-to-tree in the woods, craving our company rather than food.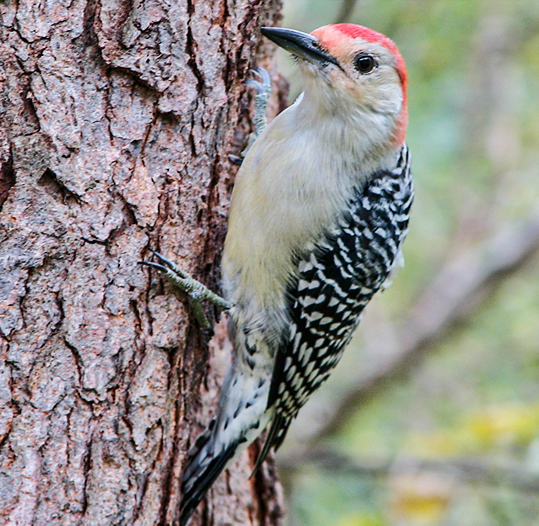 As "Big Boy" matured he became increasingly independent from us.

Chapter Ten Photos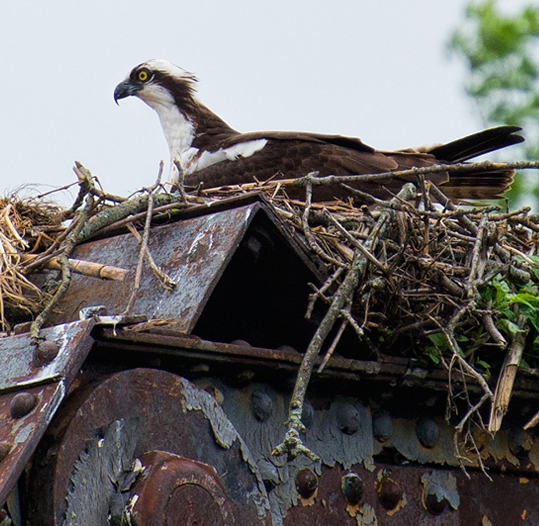 Mama Osprey wasn't happy when I got within 100 feet of her nest on top of a railroad trestle.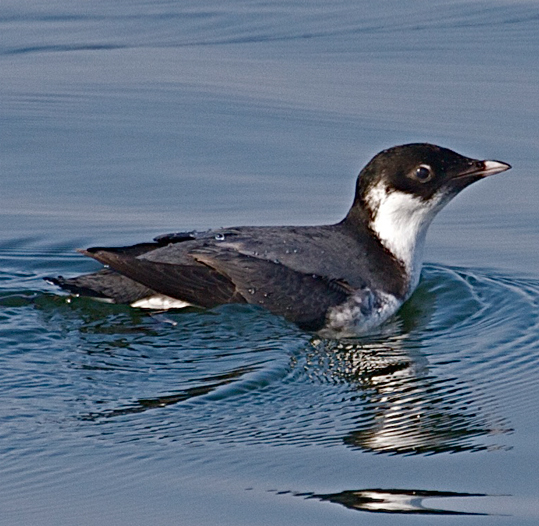 The penguin-like Ancient Murrelet from Arctic waters showed up in, of all places, southern Lake Michigan. (Photo by Karl Overman)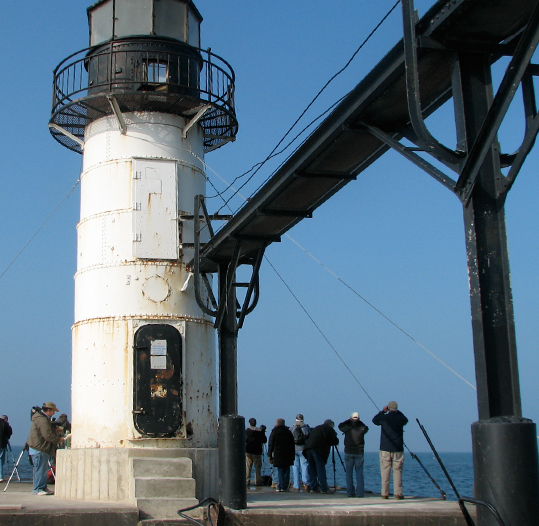 At the Tiscornia Park pier, birders stayed in place while the Ancient Murrelet and other birds came to us.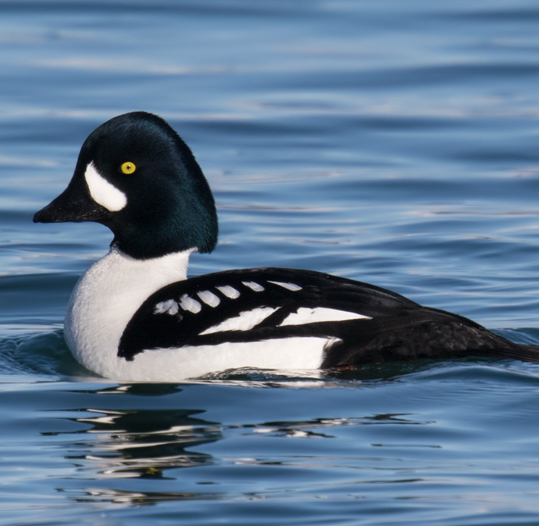 Another Arctic duck, a Barrow's Goldeneye like this one, cooled its heels on the Grand River in Grand Rapids.
(Photo by Darlene Friedman of duck in Marysville in St. Clair County)