Chapter Three Photos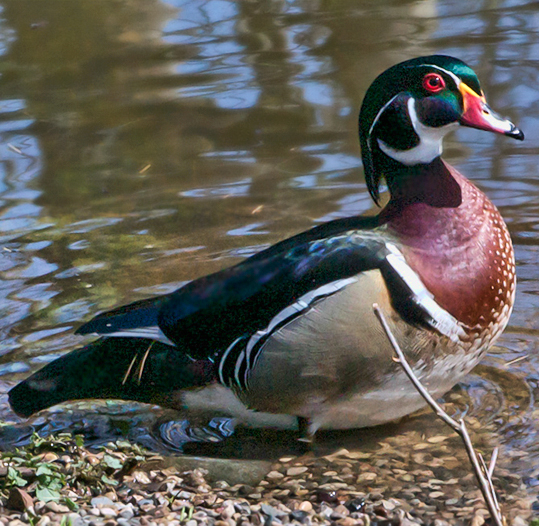 I could imagine storybook emperors trading their gold and jewels for a bird as dazzling as a male Wood Duck.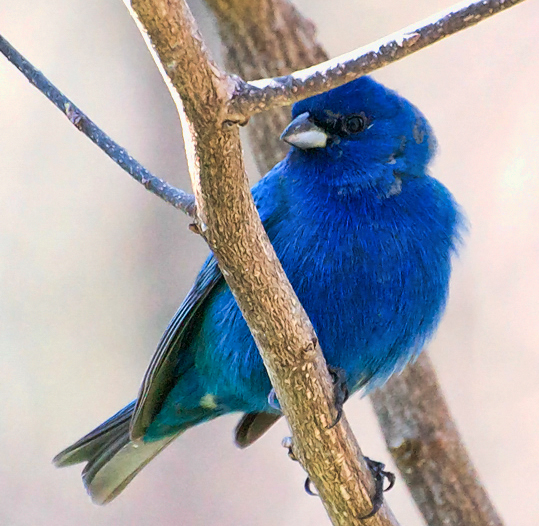 Claiming I knew the song of a male Indigo Bunting, I confidently led Bill Holm to a Goldfinch.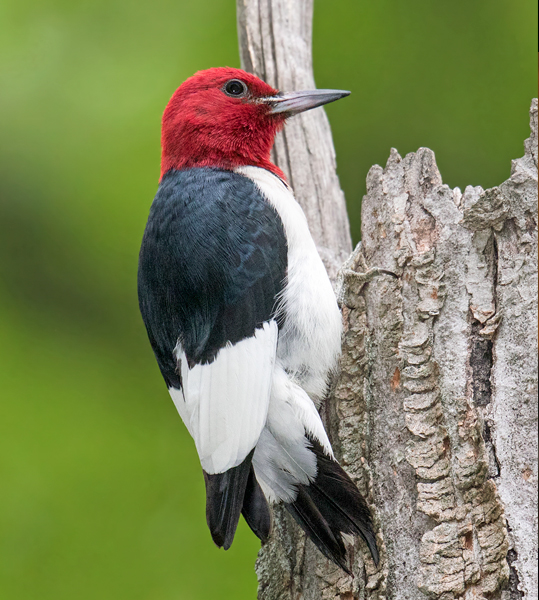 No eagles or pterodactyls could have made a stronger impact than a pair of Redheaded Woodpeckers defending their nest.
(Photo by Darlene Friedman)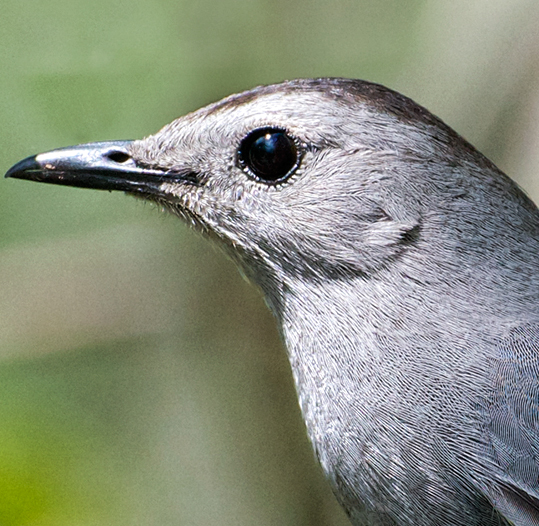 I had no trouble learning the "mew" call of the Gray Catbird.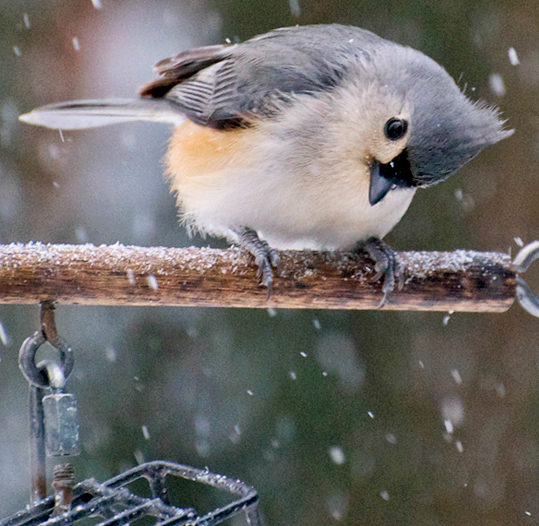 The Tufted Titmouse is a genius at infinitely varying its two-note repertoire.
Chapter Four Photos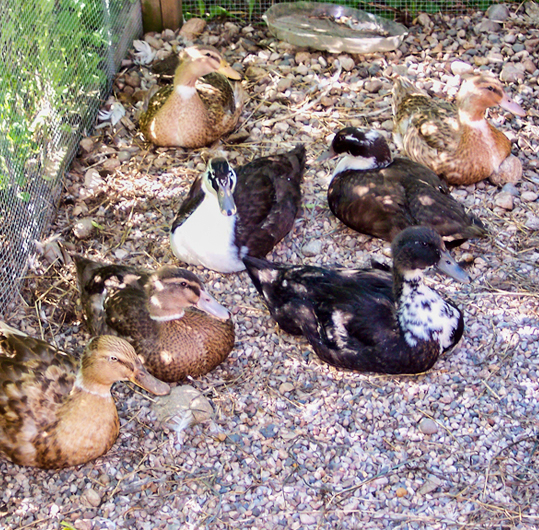 Carla, maybe Marla, maybe Darla... I didn't seem to know.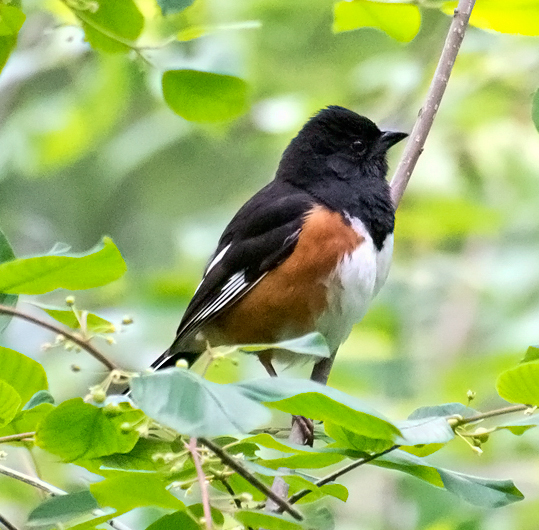 The Eastern Towhee was once one of the most abundant birds in Michigan.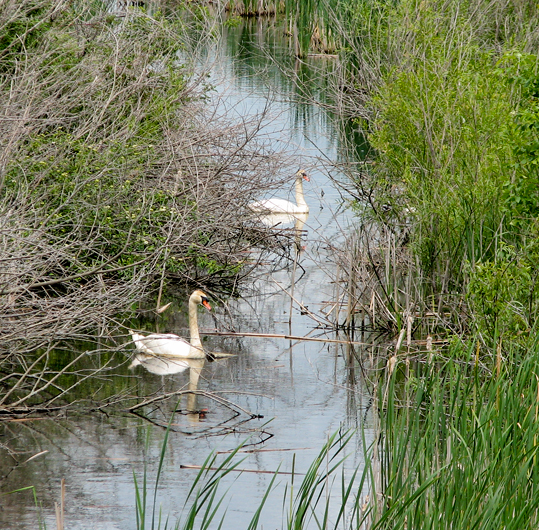 Nayanquing Point, home of the easily-seen Yellow-headed Blackbird, which Linda and I easily missed seeing.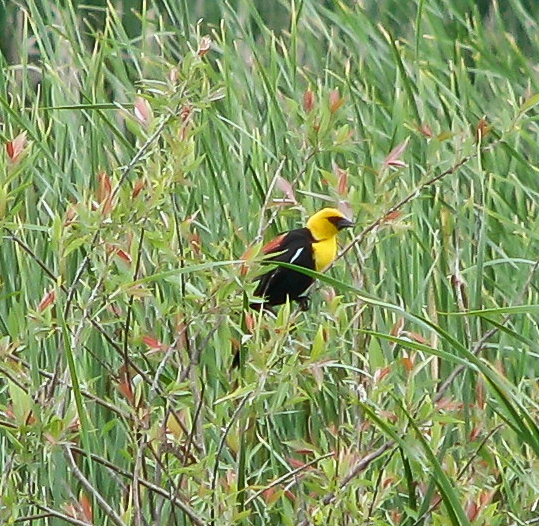 Indistinct photo of a distant Yellow-headed Blackbird from a later Nayanquing trip.


Eastern Kingbirds dogged our steps at Nayanquing Point like security guards.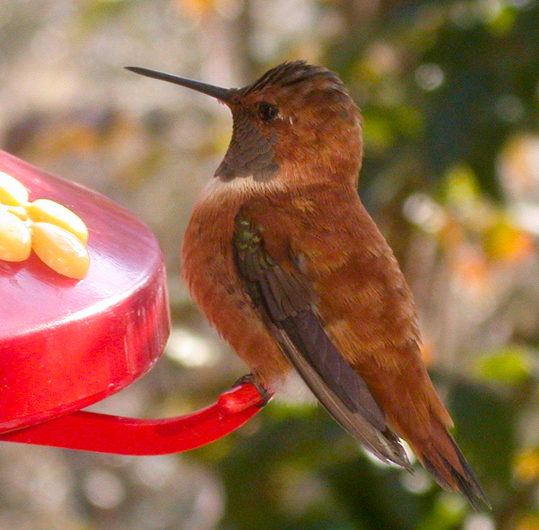 A Rufous Hummingbird from the Pacific Northwest unexpectedly showed up near Battle Creek.
(Photo by Allen Chartier, author of A Birder's Guide to Michigan)