Chapter Seven Photos
This highly unusual yellow-rumped warbler had been under my nose in our backyard for weeks when top-gun birder Caleb Putnam noticed it.
(Photo by Caleb Putnam)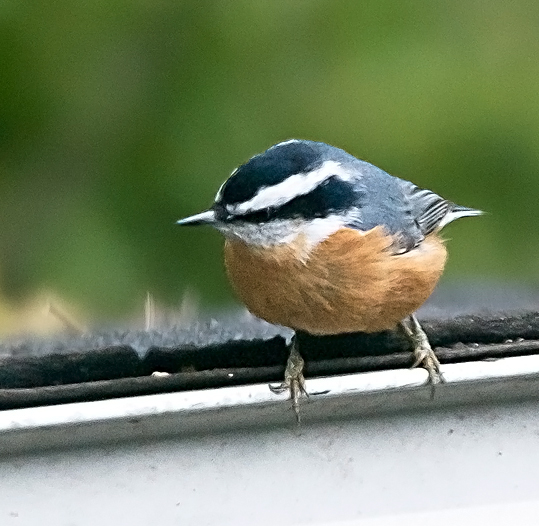 As soon as I got back from seeing my first-ever Red-breasted Nuthatch an hour from home, one showed up in our backyard.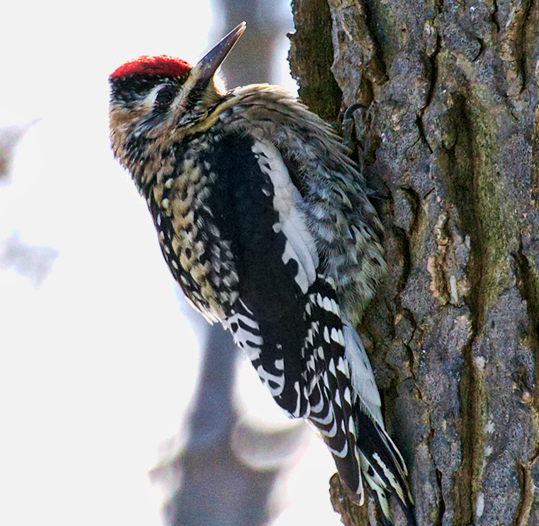 I'd never seen a Yellow-bellied Sapsucker in our woods. Ace birder Caleb Putnam had no problem finding one.



Driveway birding at its best. Dave Sing's feeders were aflutter with Pine Siskins.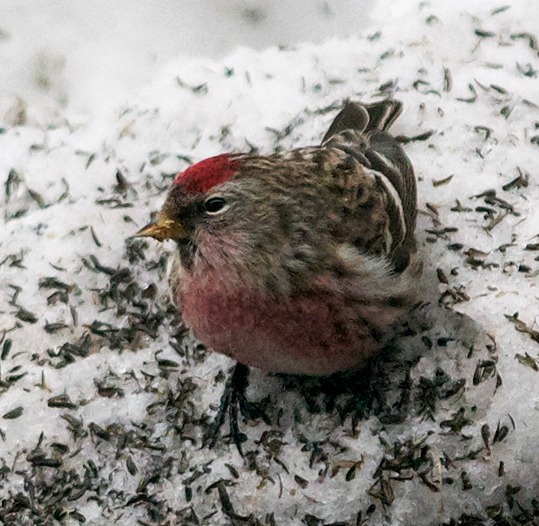 More driveway birding! We found Common Redpolls at Dave's house, too.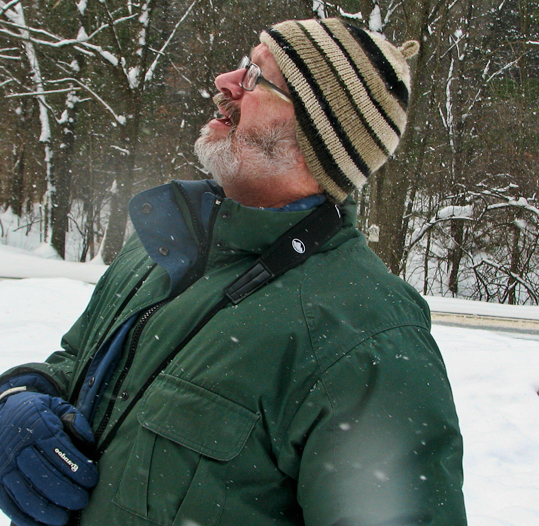 Bill Holm was fine with winter birding as long as I bought him lunch in a crummy Chinese restaurant.
Chapter Eight Photos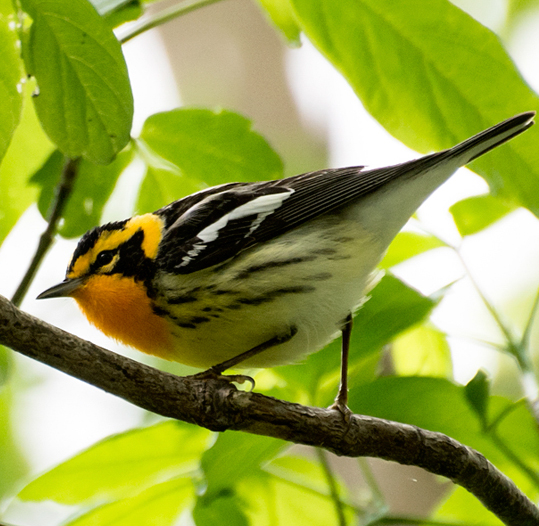 The Blackburnian Warbler helpfully boasts a black, burning appearance.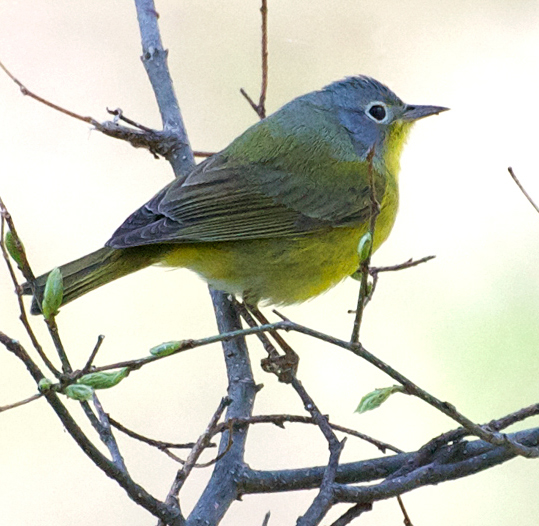 Bill and I were confused to find a Nashville Warbler in yankee territory.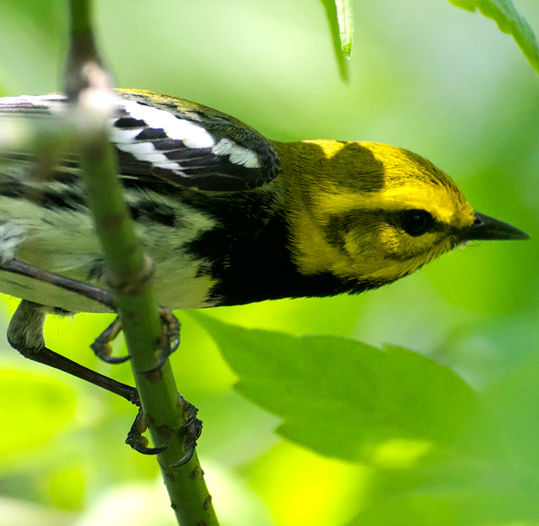 The Black-throated Green Warbler helpfully boasts a black and yellow appearance.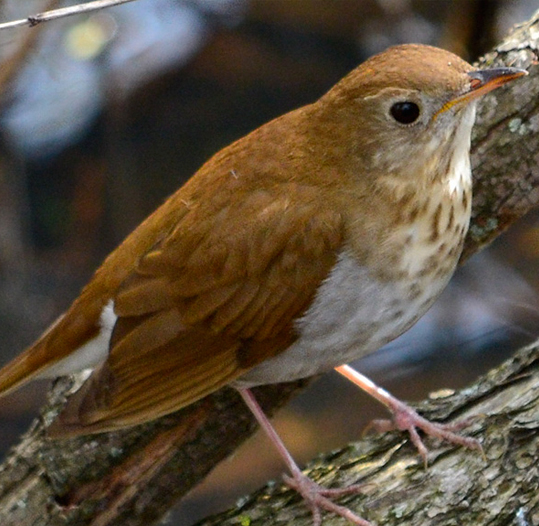 Bill found this Veery at Magee Marsh and shared it with other birders.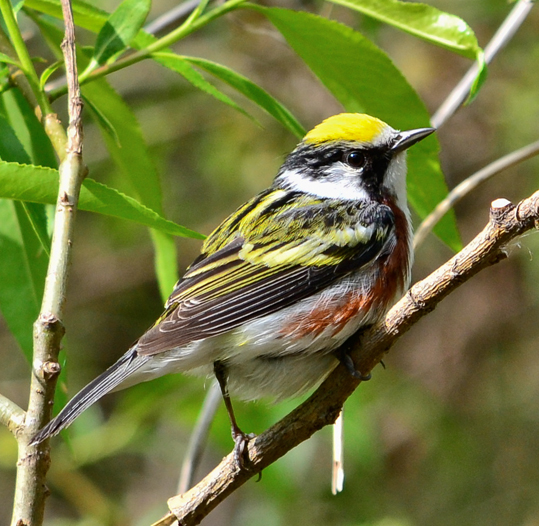 I cleverly identified the Chestnut-sided warbler by his chestnut colored sides.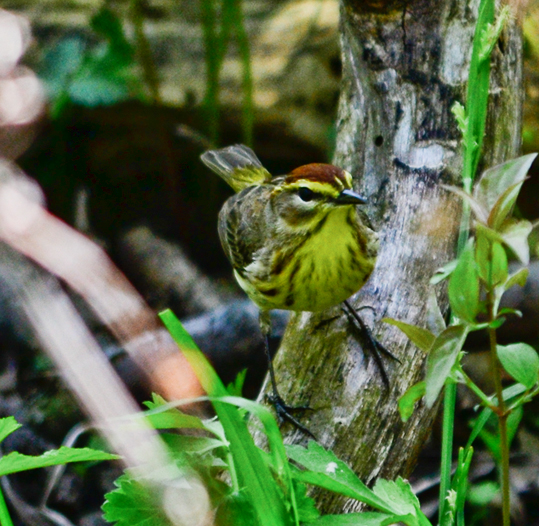 Palm Warbler amid the fronds.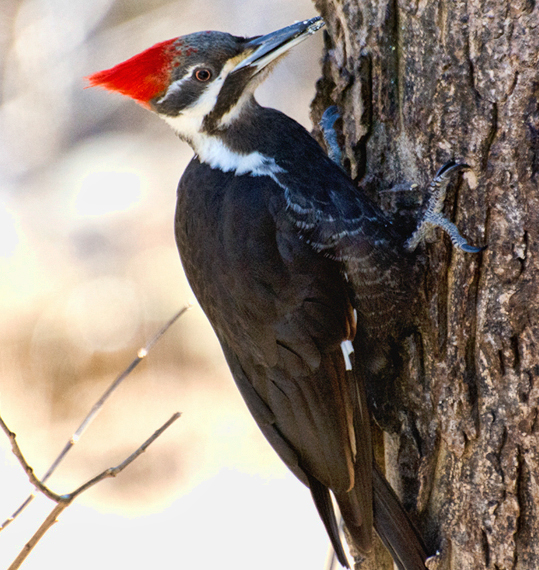 Crow-size female Pileated Woodpecker proves that dinosaurs still exist.